<!—Please add floor layout photo (in folder) to sidebar, and link to Brady Real Streets, see below-->
KJ 55 STREET
published Nov. 25, 2003
98 pages
In this special issue of Kyoto Journal we have constructed a visual web of streets for readers to explore, unaided by page numbers or even a table of contents. Turning a page, we hope, will be like turning a corner and discovering something new, unexpected. Perhaps we can't read the signs or feel sure of where we are going, but getting lost proves fruitful when we stumble across a back street treasure.
With viewpoints ranging from resident to traveller, from urban anthropologist to vagabond artist, more than fifty contributors have been involved in creating Street, one of Kyoto Journal's most innovative special issues to date. We thank all who donated their time and efforts, including our hard-working interns who chased down images, data, and vital permissions.
We hope that you will savour this issue of KJ, finding within its diversity that which reveals itself at a glance, as well as unhurried pleasures.
Cover Image by Markuz Wenli
Contents:
I Follow the Sound –
Kyoto Streets and the Etymology of History –
Streets tell their stories by their names. They may convey the ideals of their builders or the needs of those who use the street, they may speak of the era they were built in or the land they pass through, they could be intentional names or appellations born of common usage but, however they began, they remain for those of us who live along the streets today to read and remember.
The Enigma of the Kyoto Cho – Gunter Nitschke
Not only foreigners in Japan but also Japanese themselves struggle daily to find specific homes, public buildings or businesses, even in their own towns. Few streets are named, and house numbers do not exist in Japan — not even in Tokyo, the world's largest conurbation. I personally do not know of a single example of a street here with a normal Western-style name and sequential numbers for the plots at each side.
NOTABLE STREETS
Dhong Koi, Ho Ci Minh City –
Broad thoroughfares, lined with tamarind trees and graced with up-to-the-minute European architecture, sported such incongruous names as Boulevard Bonnard and Rue Rousseau. One of the most important of these streets ran from the Saigon River waterfront past the Palace, Caravelle and Continental hotels and the opera house, before terminating between the city's main post office and its cathedral.
Oimatsu-dori, Osaka –
Chung-Ro, Seoul –
They came wearing boots down this street of kings, with their peculiar peaked caps and stern faces, marching down Chung-ro as if they were the successors to the kings and queens, princes and princesses and sycophants that had paraded through Seoul for half a millennium.
Round the Clock –
View from the Roof –
Where my Eye Rests –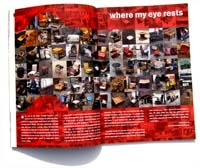 The shop owner, a young, rather fat man, was sitting on the chair as if it were a throne. And what a wonderful chair it was, propped up on one side by an old spindle and two bricks, and on the other its weak leg was splinted with a piece of wood and some plastic string.
Prahok, Cambodia –
Shanghai & Nanking –
The Herbalist: Nuni from East Jakarta –
Discarded Treasures –
Rickshaw–
Print Club's Street–
Osaka –
Pyongyang –
Steps of Faith –
Look Up –
So I looked up and kept seeing them, the billboards in the sky, faces and body parts that were impossibly, embarrassingly huge. In Shibuya there were all those idols with their porcelain skin and disheveled hair and carefully distressed clothing.
On the Street –
Writing in the middle of the Road –
Footsteps Rising and Falling–
in the beginning was the step. it all begins with a first step, the open space, the hesitation, the foot in the air, the moment of possibility, and then the step, contact with the earth, mud-packed earth on the road.
In your Mind –
There is no story. There isn't any story, man, it's all in your mind. No comedy, no tragedy, no drama. You laugh and you weep, you think you're born and you think you die, but the stories are lies, all of them. Yours is, theirs is, mine is. Let it go. The rain will still fall and the sun will still shine. We love you, man, but don't forget you're just monkeys in clothes. Wake up! Wake up right now! And throw the damn ball.
Hey Mister –
Converation between Car & Confucius –
Car: I once thought I was the same as my wife. Once she said Traffic is really the loneliest experience — everyone wants to be somewhere else. But I am not the same as my wife for two reasons: first, I do not have a wife; second, cars as a rule do not have wives.
Confucius: The Odes can be summed up in one phrase: Swerve not from the right path. (II.2)
The Forgotten Race –
"Shooting Kabul" –
Living Under the Street, Ulan Bator –
Making Ends Meet in China–
I Spend–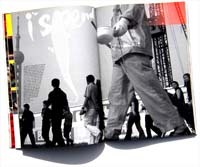 May 4, 1989: The Road to Tiananmen –
Bright banners for Beijing University, Qinghua University, and Zhengfa University are hoisted above the crowd on bamboo poles, flapping in the wind, cracking like whips. As the assembly of students makes a tentative move south towards Tiananmen Square, the police back off and let the human mass shuffle towards city center. It's hard to tell if the police are in shock and intimidated by the stupendous size of the crowd or silently supportive, won over by the contagious, ebullient spirit of the young protesters.
Riots, 1969–
White on Red –
Reclaiming the Street? –
What is What & Where?–
Backstreet Treasures–
Brigade Road Bangalore–
ENCOUNTERS
Bangkok Backstreet–
A Morning Walk in Kathmandu–
When the Street Becomes a River–
Singapore's undeservedly bad rap as a sanitized police state-cum-shopping mall means that finding the real thing is a pleasant surprise. The intact rows of multicoloured, open-sided colonial buildings shelter endless eateries, creating an open street culture framed by big banyan trees, birds, and sudden tropical downpours.
Bali's Street Giants–
A Street, A Saint, and the Sea–
On and Above the Streets of Rangoon–
Bombay Taxi–
It was one of those taxis where the flies are the air-con. A brigade of beggar mafiosi was running, limping, hurling pell-mell to my windows, now trapped five layers deep in a monkeyfist red-light knot between two barrow pushers wearing Hindu right-winger Nehru caps, a four-wheel oxcart stacked with grapes on one side and three competing taxis on the other…
Sirenity–
The Smiling Boy–
Eat–
Play–
Osaka night–
Tokyo Nobody–
Thimi, Nepal–
Barber and the Goddess Kali –
In India, more than anywhere, no divisions begin to hold, and the streets are not just the sideshow, and not just a public agora, but everything, all at once. Gods, mortals, great dramas of hardship and hope, so everywhere that I don't know whether to smile, to weep, or to see the limitations of any response.
My Favorite Item–
A Dead-End Street is a Good Place to Turn Around–
Reviews:
The slaughterhouse: True stories from Bangkok's Klong Toey Slum, by Father Joe Maier — Jim Cathcart

Streets of Kyoto, by Fusayoshi Kai — Mikami Akina

Streets: Exploring Hong Kong Island, by Jason Wordie — Ken Rodgers

Homeless Jinsei Koza, by Kazaki Shigeru — Noguchi Yuki