KJ 59
published
March 1, 2005
106 pages
KJ 59 is an eclectic amalgam of counterpoint perspectives both on and from Asia. Juxtaposed within its pages are tight connections and raw edges, direct observation and deep re-envisioning by real-world photographers, seasoned haikuists and astute essayists, with titles including "Reporting Reality," "Revealing the Invisible," "Beyond East and West," and "A Journey to the Residual World." Contrasts abound: from victims of war to hands in prayer to monumental prints of autumn leaves; Ground Zero Hiroshima to Year Zero Cambodia; Hong Kong's "architecture of density" and the "situatedness" of Zen psychology; the interpenetrating yin and yang of urban construction and rural destruction; outraged social criticism and indignant right-wing censorship.
Miro Phanruang's compelling accounts of life in Iran, Burma and Cambodia reveal human essentials too often obscured by political bluster. Hawaiian-based Frank Stewart and Pat Matsueda discuss their quiet yet impressively dedicated efforts to promote greater intercultural awareness in the West through Asia / Pacific Rim translations in Manoa. Poetry too is central to this issue – a 24-page section explores the evolution of haiku in English. And in our Encounters section, Philip Cunningham meets up with the indomitable – and non-English-speaking – grandmotherly spirit of Kyoto.
Cover photograph by Michael Wolf: "Architecture of Density" www.photomichaelwolf.com
Contents:
Whimsical Forces –
Shipbreaking –
The Psychology of Zen –
In many aspects, most psychological theories reflect Western understandings of what a person is. Zen Buddhism, long a part of the culture of Japan, has an implicit understanding of the human being which is different in many ways. When Zen is examined from a psychological perspective, it offers alternatives to Western psychological theory.
Reporting Reality – An interview with Hirokawa Ryuichi, founder of Days Japan –
"Play-by-play broadcasts of Tomahawk missiles being launched do not constitute war reporting. I believe war reporting is showing what a Tomahawk does."
Beyond East & West – Reliving Iran on the road in Burma and Cambodia –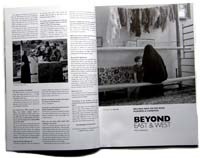 I've had my own neither East nor West moments, talking of Iran in Burma, hearing songs of transcendental love in the axis of evil, sitting in the noumenal space of tea in light and tea in shadow, watching life — a love told in books, a tender dance — unfolding.
Asian Iran –
Architecture of Density –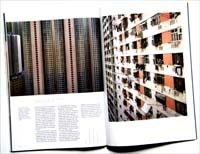 Before the Flood –
Interaction – photographs of hands in prayer –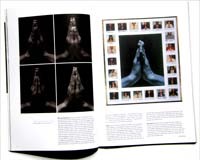 Haiku Evolves: In the Footsteps of 'the Way of Haiku' –
One of the things that was beginning to sink in as I trekked through Fukagawa was just how complex, existential even, Basho had been. His life was only deceptively simple.
Reconnecting Through Poetry –
In the haiku form "nature" is the focus, to help us be present, through re-connecting with nature. And in the renku form, nature is the umbrella under which all of human life/the cosmos is included: the good, the bad, the happy, the sad, the foreign, the familiar.
Remembering R.H. Blyth –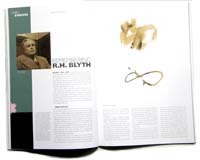 This is a glimpse of Blyth's greatest achievement. In revitalizing the old he created a new genre of poetry – the English haiku. He opens western eyes to what Spengler thought impossible: the reconciliation of eternity and the present moment.
Old Mountain Soul – An interview with haikuist James Hackett –
Blyth ignited a passion for Zen in Hackett that had a deep influence on his writing and made him the leading proponent outside Japan of Zen spirituality in haiku.
Allen Ginsberg's Naked Haiku –
Just placing the tip of a finger blindly on a page of Allen's long poems, a haiku-like image will invariably appear, as it always did spontaneously on the tip of his pen and tongue.
IN TRANSLATION
You start with individual pieces, and then you find that you are telling the story of a whole nation, a story that has never been told.
The Pepper Tree(fiction) –
A Poem for my Young Lover –
Land of Snows –
EXTRACT
The Diabolical Sweetness of Pol Pot –
Never has the terrible weapon that is human language had such satanic efficiency.
Tide Change in Saga: the Isahaya Bay dam debacle –
No Japanese court had ever before issued an explicit "stop" order on a government-directed public works project.
Keys to the Kingdom
<!—file uploaded here, link please https://kyotojournal.org/brady/keys-to-the-kingdom/– -->
It's the questions we ask that set us so far apart from the apes in the forest, who have no idea what it means to come in under par or fill the ice cube tray or what a toilet is; even the concept of leveraging is alien to them.
A Journey to the Residual World – an interview with photographer Hatakeyama Naoya –
. I appreciate that some people have no interest in architectural and landscape photography, and prefer portraits. Personally, though, portraits make me sad because people in photographs look dead.
Eco-Savvy Village Shows the Way –
Views from Two Ground Zeros –
Nearly 200,000 men, women and children died in the atomic explosions on August 6th and 9th, 1945, in and around the two Ground Zeros — vast zones of utter devastation — followed by countless additional deaths and disease from radioactivity later. The toll, in fact, continues to this day.
Jumping to the Right: Suppressing a Manga on the Nanking Massacre –
No sooner does one politician make a partial apology to victims of Japan's historic aggression, than another politician will claim that Nanking never happened. No sooner do scholarly textbooks get written than "patriotic" textbooks are released, whitewashing uncomfortable aspects of the past.
ENCOUNTERS
Manners of Speech: Coming to terms with Kyoto's code –
Ohata-san could be described as polite to a fault, but the urgency with which she attended us and bestowed us with thoughtful gifts in kind and deed went way beyond good manners.
Reviews:


Mercury Rising: Contemporary Poetry from Taiwan, Manoa 15:1— Ken Chen 

Two Rivers: New Vietnamese Writing from America and Viet Nam, Manoa 14:1— Roy Hamric 

Poems of the Masters: China's Classic Anthology, translated by Red Pine — Preston Houser 

Pure Land Haiku: The Art of Priest Issa, by David G. Lanoue — Ken Rodgers 

Peacock Hotel, by Philip J. Cunningham — Ken Rodgers 

The Year of My Life: A Translation of Issa's Oraga, by Yuasa Noboyuki — John Brandi 

Lost Heian, by Hailstone Haiku Circle — Brian Tasker 

Matchibako: Japanese Matchbox Art of the 20s and 30s, by Maggie Kinser Hohle — John Einarsen 

Green Tea to Go, by Leza Lowitz — Suzanne Kamata
VOICES
In Memoriam: Sawano Minoru, husband of Kyoto poet Edith Shiffert –