published
November 11th, 2013
232 pages


Upon payment you will receive an email with a download link. Payments are via PayPal. Even without a PayPal account, PayPal still offers a credit card option.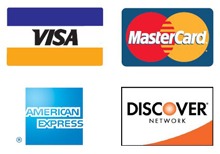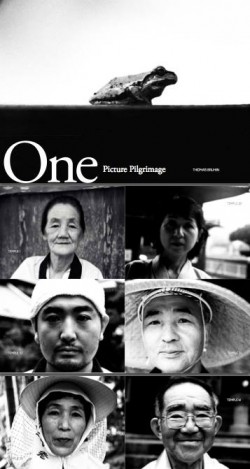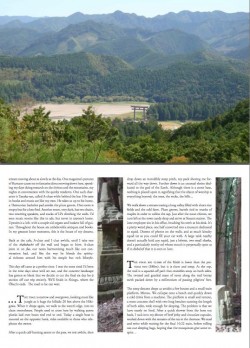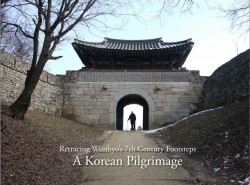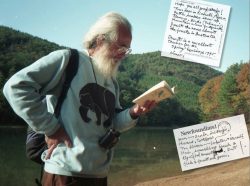 KJ 78: Pilgrimage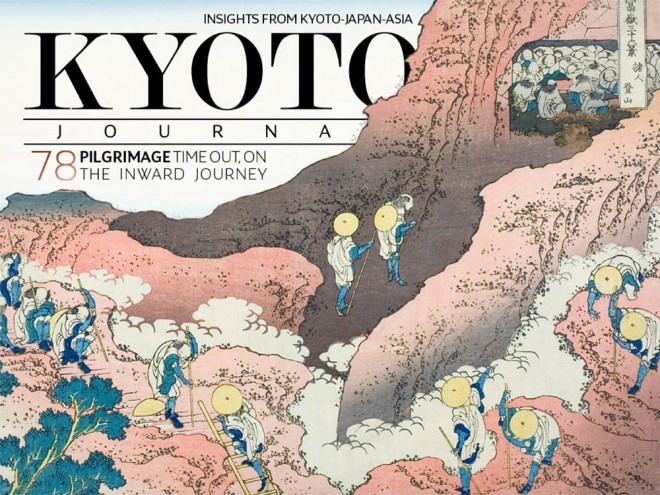 Pilgrimage: Time Out on the Inward Journey
When we think of pilgrimage, what territory do we move into?

A pilgrim steps outside of habituated everyday concerns, looks towards a destination shared by like-minded travelers, and hopes to be transformed. Time out treading well-worn paths is not solely the stuff of religious annals and medieval romance — this apparently spiritual pursuit may simply be a circuitous but revelatory way of re-envisioning the soul's journey of everyday life, even today.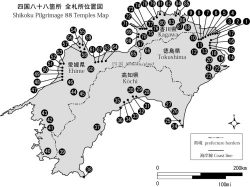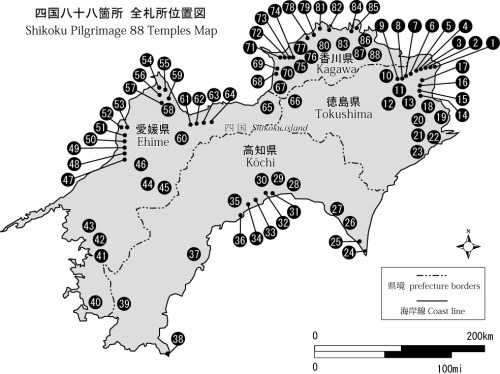 In sixteen stories in KJ 78, filling 120 pages, we look at traditions and present circumstances of pilgrimage in Asia, ranging from Japan (Kumano, and the 88-temple circuit of Shikoku, with authors Ted Taylor, Lindsey DeWitt, Amy Chavez, Charlie Canning, and photographer Thomas Bruhin) to Korea (retracing the 7th century pilgrim Wonhyo's path), to Cambodia (Ven. Piseth's account of the politically-charged mass Dhammayietra "prayerful walks" initiated by Maha Ghosananda), to Burma (photographer Julie Hall's encounter with the Golden Rock).

We also visit India (Gail Gutradt's epic tale of the Khumba Mela, the world's largest human gathering, held once every 12 years in Allahabad, Sean Lotman's iconic photographs, Ann Tashi Slater's evocative account of Dharamsala, and Deepak Anand's project to re-open paths following the Buddha's footsteps in Bihar), and in Tibet Matteo Pistono tracks a 19th century master meditator and finds his present-day counterpart. Satish Kumar and Pico Iyer provide perceptive overviews on how pilgrimage fits into present times, and additional associated articles look at travel as personal vision-quest (A. Robert Lee's profile of transnational poet Nanao Sakaki; poet George Jisho Robertson, 'The Pilgrim Journey: A Myth of Buddha'; poems from John Brandi's latest book) and through the lens of migration by necessity (Julian Hoffman, 'On Passage').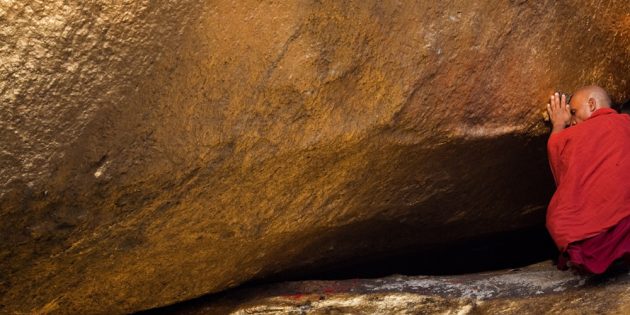 …And that's not all. Dreux Richard contributes two in-depth articles, the first profiling two translators who have independently produced English versions of the fabled Natsume Soseki novel Meian; the second delving into local history in Sendai, where a shotengai shopping street struggles to recover after the Fukushima disaster. Literary pilgrim Bonnie Huie searches for traces of Soseki in Tokyo, Jodie Moon recounts her grandfather's hardships as a refugee leaving North Korea, Jason Bartashius presents Filipina migrants making a difference in Japan, Ted Taylor profiles "Natural Farmer" Kawaguchi Yoshikazu, fiction writer Billy O'Callaghan travels in time, Brad Comann encounters a weeping Buddha, and Robert Brady wraps up the issue with a Ramble on the travelling state of mind. As usual, we also feature a diverse and informative set of reviews.

Available online as a single issue download (JPY 1200), and by subscription (JPY 4000 for 4 issues). Designed for easy reading on screen, and especially on iPads.

Not familiar with KJ? Download a free sample issue, for a pre-taste — and come back for KJ 78,another classic issue in the making.