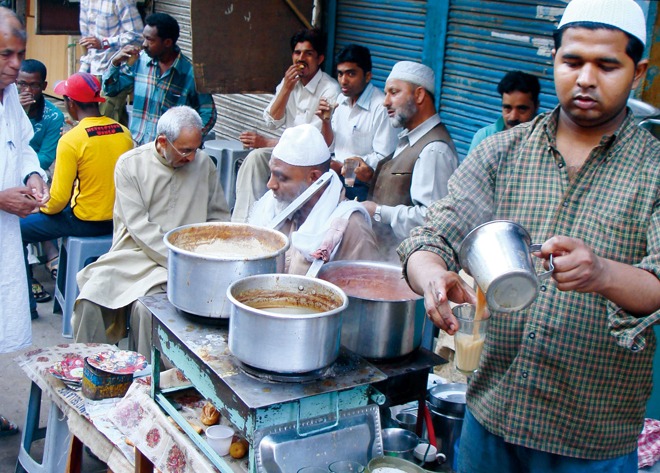 MASALA CHAI
Text and photographs by Matteo Pistono

In India, the distinctive call of "chai, gaurum chai, chai" (tea, hot tea, tea) resonates from the urban alleyways of Delhi and Calcutta, to the dusty villages in Bihar and Gujarat, and from Himalayan outposts to the Kerala waterways. It is as ubiquitous as sacred cows and Bollywood films, poverty and plenty.
In the early 1900s, the majority of Indians did not drink tea, much less masala chai. The colonial Tea Association wanted to change the Indian's habit of mainly drinking water or buttermilk, so they undertook a massive marketing campaign, the first of its kind in India to promote tea drinking. Initially the campaign faltered, but with India's participation in the First World War, which coincided with the development of major industrial rail works and mass industrialization, factory work crews began operating throughout the subcontinent. With the institution of factory canteens and regular breaks from work, the colonial Tea Association had a captive audience. Kettle-swinging crews with cups and packets of tea were dispatched to all the factories and train stations to serve the masses cups of tea, often at no charge. At the same time, the Tea Asso¬cia¬tion stocked the shelves of stores with reduced-price teabags, and they conducted home visits to instruct the women and staff of households on how to brew English tea.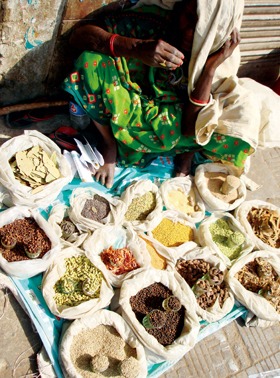 Despite the Tea Association's efforts to impress upon Indians the colonialist manner of making black tea, the Indians soon began adding more milk and sugar to the tea, as well as a mixture, or masala, of spices including cardamom, cinnamon, black pepper and ginger. In the 1920s and 1930s, in response to the masala spices, government notices were released by the Tea Association on the "proper" way to brew a cup of tea. And many tea-hawkers were officially reprimanded for their milky masala chai that was not up to English standards. Still, the Indian taste buds craved the thick, bittersweet, slightly smoking flavor of chai to the monotone flavor of an English cup of tea—a preference that remains to this day.


Matteo Pistono is a writer and photographer based in Washington D.C. His images of Himalayan people, landscapes and culture have appeared in the BBC's In-Pictures, Men's Journal, and HIMAL South Asia. His forthcoming book, Wielding the Dagger, follows the footsteps of the 19th-century Tibetan mystic Terton Sogyal.