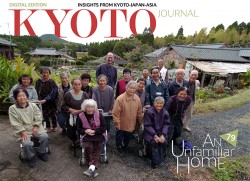 Ajal
—the appointed time of death which Muslims believe God has determined for every individual, it cannot be delayed or hastened.
BRIAN TURNER
There are ninety-nine special names for God,
my son, and not so long ago I held you
newly born under a crescent moon,
and gave you the name which means servant
of God, and I did not speak of tanks,
the thunder of iron, missiles flying
over the rooftops of our city—I whispered
the call to prayer once in each ear.
It should not be like this. Abd Allah,
many years from now, your own children
should wash your body three times
after your death. They should seal your mouth
with cotton, reciting prayers in a wash
of light and grieving, a perfume of lemons
and jasmine on your skin.
It should not be like this, Abd Allah.
I wanted you to see the Ctesiphon Arch,
the Tower of Samarra, the Ziggurat of Ur.
I wanted to show you the Arabic language
written on the spines of the sawtooth mountains.
I wanted to teach you our family history,
and see where you might take it.
I cannot undo what the shrapnel has done.
I climb down into the crumbling earth
to turn your face toward Mecca, as it must be.
Remember the old words I have taught you.
Abd Allah. And go with your mother,
buried here beside you—she will know the way.
Brian Turner, a soldier-poet, is the author of two poetry collections, Phantom Noise (2010) and Here, Bullet (2005) which won the 2005 Beatrice Hawley Award, the New York Times "Editor's Choice" selection, the 2006 Pen Center USA "Best in the West" award, and the 2007 Poets Prize, among others. Turner served seven years in the US Army, including one year as an infantry team leader in Iraq with the 3rd Stryker Brigade Combat Team, 2nd Infantry Division. Prior to that, he was deployed to Bosnia-Herzegovina in 1999-2000 with the 10th Mountain Division.
Turner's poetry has been published in Poetry Daily, The Georgia Review, and other journals, and in the Voices in Wartime Anthology published in conjunction with the feature-length documentary film of the same name. Turner was also featured in Operation Homecoming, a unique documentary that explores the firsthand accounts of American servicemen and women through their own words. He earned an MFA from the University of Oregon and has lived abroad in South Korea. In 2009, Turner was selected as one of 50 United States Artists Fellows.