VILHAR'S BOOKS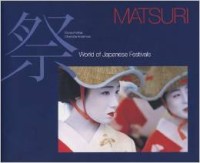 MATSURI: World of Japanese Festivals
Shufunotomo Co., Ltd., Tokyo, 1994.
Currently out of print.
Used copies available online.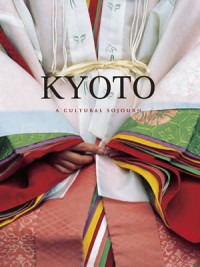 KYOTO: A Cultural Sojourn
Yohan, 1998.
IBC Publishing, 2013, Tokyo.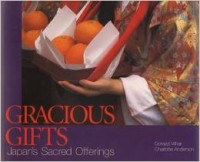 GRACIOUS GIFTS:
Japan's Sacred Offerings
Shufunotomo Co., Ltd., Tokyo, 1999.
Currently out of print.
Used copies available online.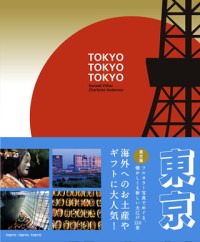 TOKYO TOKYO TOKYO
IBC Publishing, Inc.,
Tokyo, 2007.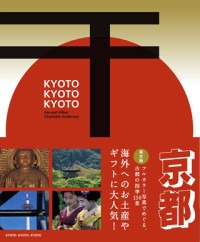 KYOTO KYOTO KYOTO
IBC Publishing, Inc.,
Tokyo, 2008.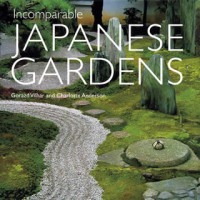 INCOMPARABLE JAPANESE GARDENS
Kyoto, Tokyo and Beyond
IBC Publishing, Inc., Tokyo, 2008.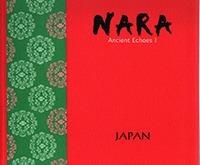 NARA: Ancient Echoes
Nara Prefectural Government,
Design Work Studio, Nara, 2013.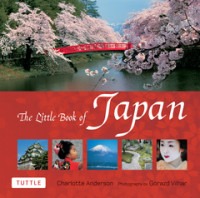 THE LITTLE BOOK OF JAPAN
Tuttle Publishing;
Tokyo, Rutland, Vermont,
Singapore, 2013.
Vilhar's Japan

Gorazd Vilhar, Slovenian photographer, immersed in Japanese life and culture for 29 years, with the results, known for their strong colors, and exceptional point of view, as he zeroes in on things which others often don't seem to notice. He looks up, down, forward, backward in order to see all. He enjoys sharing surprising aspects of culture, not only to a foreign audience, but also to Japanese, many of whom have lost touch with their magnificent traditional culture. One Japanese visitor to a recent exhibition of Vilhar's said, "You are showing us Japanese the sense that we have lost." It does seem that Japan has a greater interest in entertainment than in the culture that requires some real thought. Another exhibition viewer told him, "I think that you see with your soul, not with your eyes!"
By using his very selective eye, Vilhar's images give a strongly iconic impression, with his interpretations being clearly symbolic of place—of Japan, or wherever he happens to be photographing.
Thoughts on Our Work…
Charlotte Anderson & Gorazd Vilhar

In the words of 13th-century Persian poet,
When you do things from your soul, you feel a river moving in you, a joy.
And, there are countless ways to that joy,
Let the beauty we love be what we do. There are hundreds of ways to kneel and kiss the ground.
Vilhar's way happens to be through photography. Don't be afraid to follow your own path.
It seems to have become popular among some these days, to scoff at beauty, as though it is too obvious, not worthy of attention. Perhaps that is not surprising in a world where beauty can be bought like fast food, to paraphrase a photographer friend in Slovenia.
Charlotte says, "Gorazd has always seemed to have a very special and discerning eye. When he is out photographing, he always seems to be looking in unexpected directions. Most people look straight ahead, but he looks up and down and occasionally even walks backwards to see what he may have missed behind him.I remember during our first days in Japan, as we toured around some of the famous sights, I noticed that many Japanese photographers were observing him instead of, perhaps, the Daibutsu, or whatever was officially the most watchable subject in that particular location. I would watch them observing him, and once noticed a man with an exceedingly quizzical look on his face, as he tried to figure out what Gorazd was photographing. He then started to jump to see if it might be his short stature that was limiting his own view. I could imagine him, weeks later poring over his own films to see if, after the fact, he could solve the puzzle.
"It is this different eye that brought one admirer of his style to name it 'Vilharesque,' after Gorazd's last name. We occasionally see other photographers using it these days, although back in the 1980s many here in Japan just considered it weird or incomprehensible. Some Japanese art directors, we have been told, show examples of his photos to "their own" photographers and say they want something like that. But instead of contacting Gorazd himself for the real thing, they are satisfied to get a shot with that feeling. They don't understand how crooked that is, nor does the photographer who fills the order.
A friend, who long worked as the editor of a photography magazine, tells Gorazd whenever they happen to meet each other, that in his retirement he is enjoying looking at the world through his lens as he learned from Gorazd's photographs. He says he is "walking in his footsteps." It is such a warm and sincere compliment.
Over the decades we have noticed that the Japanese media is absorbing some of his aesthetics in portraying their culture and traditions, two themes that haven't interested them for some time. It probably seemed unfashionable to them.
Our lives here are a constant learning process. It seems like one thing leads to another. We find one marvelous thing, and a few questions lead us to another marvelous thing. And on and on it has gone for nearly 28 years, with no end in sight. That is really the amazing thing about Japan, its endless 'wonders.' It is terribly seductive, even addictive!"
We have published eight books of our own, and basically they have all been labors of love, which have, frankly, earned us very little money in royalties. All the photography and necessary related travel expenses have been financed with our own money, earned through teaching and occasional magazine publications. We realize that there are few others who would follow such unprofitable topics so deeply and faithfully to the end. Sometimes, especially when money gets very tight, we feel like we are doing volunteer work. Yet it has its spiritual rewards. It brings us great happiness to be able to learn about the vivid expressions of Japanese culture and share them with the world.