Kyoto Journal Subscription
(4 Issues) from KJ94
¥8,284
(US$75.50)
A one-year subscription to Kyoto Journal beginning with forthcoming KJ94: Inspired by Kyoto.
Support our unique, award-winning, independent magazine.
Each issue of Kyoto Journal is crammed with diverse, thought-provoking articles: essays, interviews, translations, poetry, fiction reviews, art and photography, covering aspects of Asian society and culture that don't show up in mainstream media.
Sign up for a subscription today to receive four issues of Kyoto Journal.
Subscriptions begin with forthcoming issue KJ94: Inspired by Kyoto. 
NORTH AMERICA & EUROPE CUSTOMERS: 8/8/2019 We sincerely apologize for the delay in dispatch of your copy of the current issue. This is due to unprecedented difficulty getting our shipment into the US for forwarding, something we are trying for the first time. We have been advised it will take another 2 weeks. The process should be a lot smoother from the next issue onwards! Any questions please e-mail us: sales@kyotojournal.org
EXCLUSIVE TO SUBSCRIBERS: BYOBU SCREEN BY WILLIAM COREY
We are delighted to offer a stunning byobu decorative folding screen exclusively with purchases of subscriptions online* and at the Portland Japanese Garden shop. This panorama was taken at Sanzen-in Temple in northern Kyoto by the late Willam Corey. Read about him in the issue.
*For as long as stocks last—we will update this page.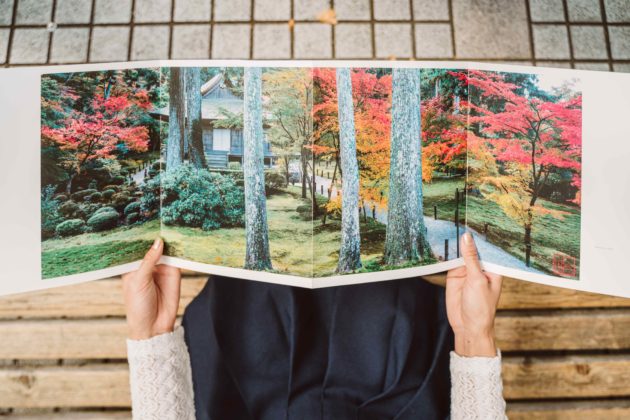 above image: minechika endo
¥8,284 (approx US$75.50) Need a currency converter? Use this one.
Shipping within Japan is free. But the price excludes Japanese sales tax.
Shipping to the North America/Europe/Oceania/Asia: ¥2,080 (about US$18.95) total. Your first issue should arrive in 5~10 days after dispatch. We're sorry to say that we cannot offer subscriptions to customers in Africa and South America right now due to the expense but we are working on it.
Is this a gift? We can put in a simple gift tag. If you would like it delivered direct to the recipient please just make sure the shipping address is correct!
Only logged in customers who have purchased this product may leave a review.