Shipping & handling included

Published December 2013, 356pp.
Heian-kyo Media
(KJ's media service agency)

Payments are via PayPal. If you do not have a PayPal account PayPal still offers a credit card option (click thru!).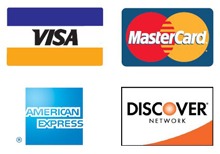 Sampler


A new book from Heian-kyo Media
In a Rocket Made of Ice
Uniting prose and photography that are equally indelible, Gail Gutradt's memoir "In a Rocket Made of Ice" is her personal story of life at a visionary community for children growing up with AIDS in rural Cambodia.


What begins as a hospice for people dying of AIDS is transformed, with the advent of ARV drugs, into a thriving extended family of adults and children living with AIDS. Wat Opot becomes a "workshop for souls" lovingly guided by Wayne Dale Matthysse, a former US Marine medic haunted by his failure to prevent the senseless killings of two children in the Vietnam War. Wayne's decency compels him to return to Southeast Asia and care for its sick and dying. In the early years, before AIDS drugs come to Cambodia, he treats, bathes and cremates hundreds of people he's grown to love, and we learn that a place of suffering and death can also be a world of joy, intimacy, humor and compassion. When Wayne refuses to try to convert his patients to Christianity his church cuts him off without a penny, leaving him with a hundred people to feed, clothe and, since most of them are orphaned children, to educate and nurture.

Gail Gutradt vividly and intimately records the traumas, triumphs, confusions and mysteries of this sanctuary of a different kind. With the help of a few volunteers and much imagination and tenacity, Wayne manages to sustain his community for over a decade. To this day Wat Opot raises and inspires scores of kids with uncertain futures but growing aspirations. We come to love this man who holds everything together, and to love his unforgettable children and their chronicler too, each of whom shows us so much about pluck, honor, curiosity, compassion and endurance that we wish the final page would never come. Gutradt has volunteered at Wat Opot four times for stretches of many months; her searchingly frank self-portrayal is a key to what makes Rocket such a life-changing, page-turning memoir.

Buy the softbound, special limited edition of In a Rocket Made of Ice and experience its rare melding of fine stories and color photographs, truly an absorbing, singular achievement by Gail Gutradt. Order directly here from publisher Heian-kyo Media, which as a media services agency also secured a full-scale release of the next edition of Rocket from Alfred A. Knopf, Publishers, NYC, slated for August of this year.

Designed by John Einarsen, edited by Stewart Wachs.
Numbered book with sewn binding, 356pp.
¥2800 (Japan), ¥3900 (International): Shipping & handling included.