Kyoto Journal Issue 93
¥2,180
(US$19)
SPECIAL OFFER – 50% OFF CLASSIC KI NO BI COCKTAILS WITH EVERY ORDER!
It sustains us. It inspires us. It enslaves us…KJ delves into the vibrant culinary cultures of Asia, all the while discovering what food really means to us.
FOOD
Beyond the cutting board
KJ's John Ashburne and Susan Pavloska sits down with some of Japan's veteran and Michelin-starred chefs, Narisawa Yoshihiro and Murata Yoshihiro among them, to discuss, among other things, their sense of responsibility towards the future of gastronomy and the natural world.
Tsukiji: Memories of a market
Singaporean photographer Joel Fong on Tokyo's iconic fish market and fraught relocation to Toyosu.
Family Stories
A Chinese family makes jiaozi in their cramped Tokyo apartment to celebrate the New Year. After school, a young girl slurps her North Korean grandmother's miyeokguk soup in a California retirement home: Writers share the ways food connects them with their heritage and the people they love.
Food from beyond the Bridge of Dreams
Anthropologist Kaori O'Connor delves into kaiseki cuisine's premodern roots to explain why it is much more than simply beautifully-presented morsels.
An Edible Alphabet
Twenty-six letters, twenty-six writers and about that many photographers and artists: presenting a compendium of food for your delectation.
Bringing the taste of Zen to Berlin
KJ's director talks to Bernd Schellhorn on transplanting shojin ryori (Buddhist vegetarian cuisine) to Germany and how he applies his early training as an artisan.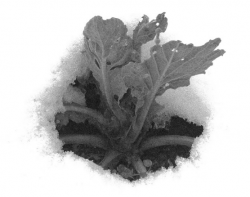 Plus…
Claire Liu discovers the otherworldly creations of an annual competition for kyogashi sweet design;
Siddharth Dasgupta encounters the proprietress of an Isfahan café who sings her recipes;
Robert Van Koesveld retells his experience photographing the toiling breadmakers of Leh;
Translated into English for the first time by Yukiko Naito: a chapter from Minakami Tsutomu's Days of Eating Earth;
"Epicurean poetry" by Hayan Charara, Margaret Chula, Aaron Hames and Chitra Divakaruni;
Satish Kumar on the fascinating principles surrounding food in Jainism;
KJ's Rambler-at-Large Robert Brady shares some (very) simple vegetarian recipes;
and more.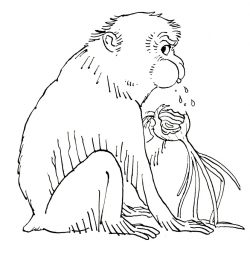 Cover: Hinomaru Bento. Thanks to Felicity Greenland for lending us her bento box and Hiroko Kawano for her hand-pickled ume.
128pp; Printed in Kyoto, Japan by SunM Color
With thanks to Watabe Architects, Higashiyama Gen restaurant, White Pine Press, Tuttle Publishing, Pink Lady Food Photography Competition and Alishan Organics who sponsored our launch party.
Minechika Endo photographed the cover.
50% OFF CLASSIC KI NO BI COCKTAILS WITH ORDERS OF KJ93 FOOD — FOR A LIMITED TIME ONLY!
The perfect pairing for foodies and gin lovers this Christmas. Classic KI NO BI Cocktails is the book produced by KJ for the Kyoto Distillery, who approached the world's most innovative bartenders to craft recipes using their unique gin, made from Japanese botanicals. Simply add both items to your shopping cart and use code KINOBI50 at checkout.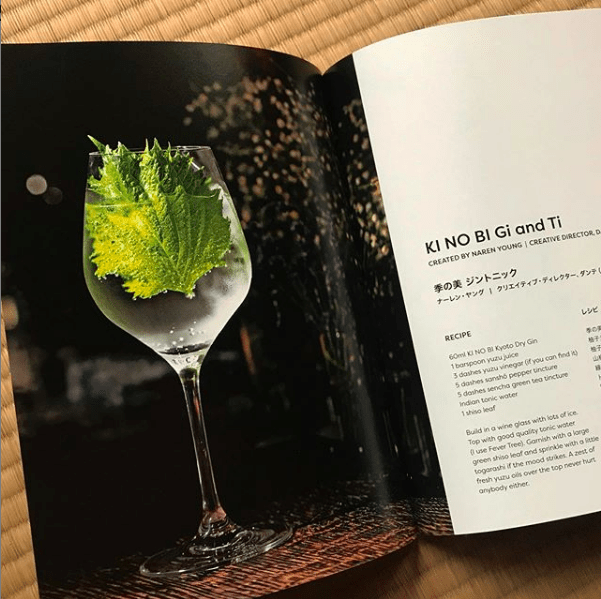 ¥2,180 (approx US$19) Need a currency converter? Use this one. 
Shipping within Japan is free. But the price excludes Japanese sales tax.
Shipping to the North America/Europe/Oceania/Asia: ¥520 (about US$4.50), 5~10 days. We're sorry to say that due to unreliable postal systems in Africa and South America we can only offer tracked mail by EMS, which is rather more expensive.
Please allow for 1-3 business days for processing prior to dispatch.
Is this a gift? We can put in a simple gift tag. If you would like it delivered direct to the recipient please just make sure the shipping address is correct!