Where can I find Kyoto Journal magazine in Kyoto?
Visiting Kyoto? Great! Other than coming along to our office to say hello (please e-mail us in advance or come on one of our drop-in afternoons), you can purchase a copy of the current issue of KJ at lots of venues around the city. Here are some of our favorites:
Rohm Theatre/Tsutaya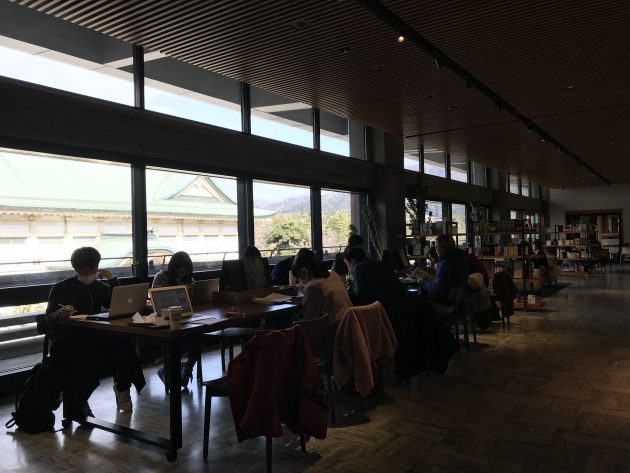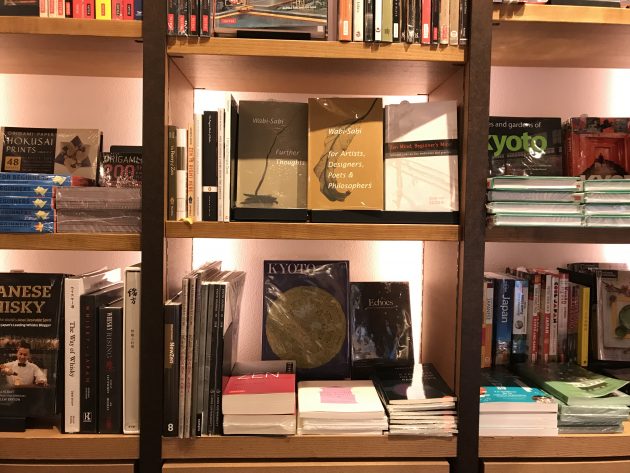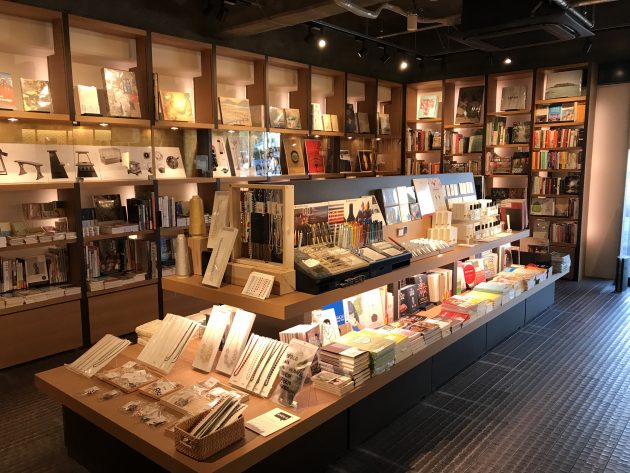 KJ and Small Buildings can be found on the first floor alongside English books on Kyoto in Tsutaya. Check out the small art/photography exhibitions they have in this section. In Starbucks they have power sockets but it tends to be crowded: instead grab your coffee and go up to 3F where there are tables and sofas to work, complete with a view of Mt. Daimonji and Budoukan martial arts hall. WiFi is also available (Either KYOTO WIFI, Tsutaya WiFi or Starbucks WiFi should work). Nearby is Heian Jingu Shrine, and we also recommend Fureaikan Museum on the basement floor of Miyako Messe opposite.
Take bus 32 or 46 to Okazaki Rohm Theatre-Mae.
Jeugia [Basic.]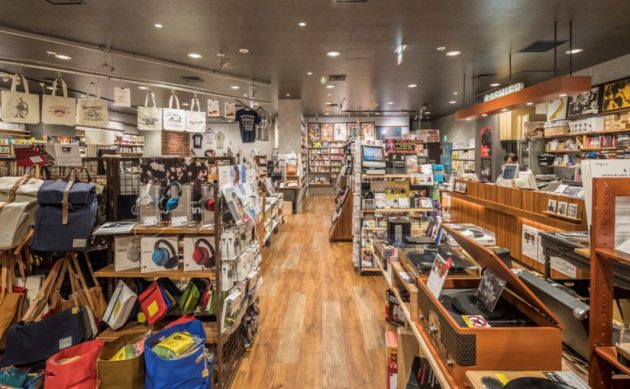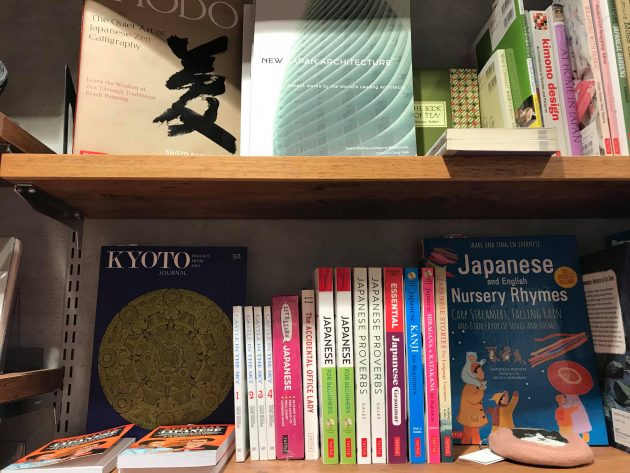 This is a great place to escape the busy crowds of shoppers on Shijo Street, lying just east of the Karasuma intersection before you reach Daimaru department store. Head to the basement floor for a selection of (mostly) Japanese magazines and books, CDs and high quality stationery.  They even hold gigs and workshops here on occasion. On 1F is the Pronto café chain which also has WiFi—you may have noticed it is trickier than other cities to find an internet hotspot!
Nearest station: Shijo Station on the Karasuma subway line, or Karasuma Station on the Hankyu line. Both are about a 5-minute walk away.
7-Eleven Heian Jingu-mae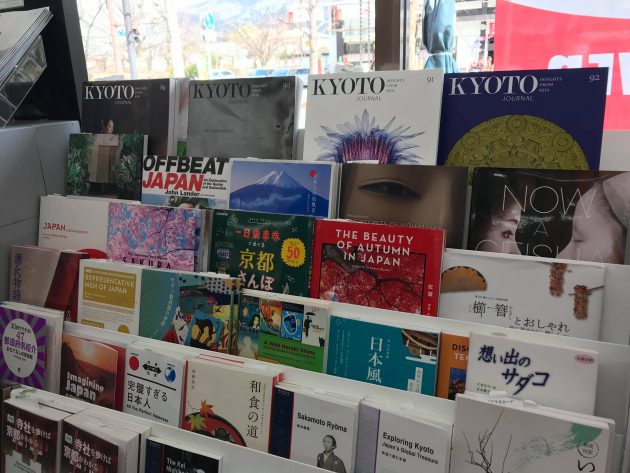 Ah, the beloved combini! Whether ordering a hot latte to buying concert tickets and sending off a package for next-day delivery in Tokyo: it is a world of possibility!. But this branch of the ubiquitous 7-Eleven is particularly special in Kyoto for its fantastic selection of English material on Japan, but unlike book stores they also happen to stock back issues of KJ concurrently—which is fitting, since they don't "go out of date"! Why not take your copy over to Heian Shrine to read in its gardens?
Take bus no. 5, 46, or 100 to Okazaki koen/Bijutsukan/Heian Jingu-mae bus stop.
Maruzen Kyoto (in BAL)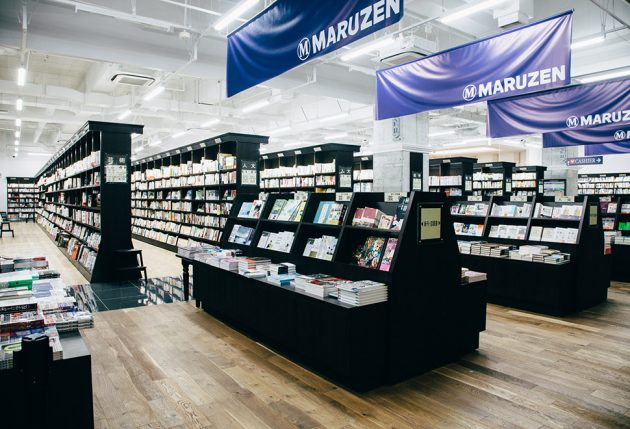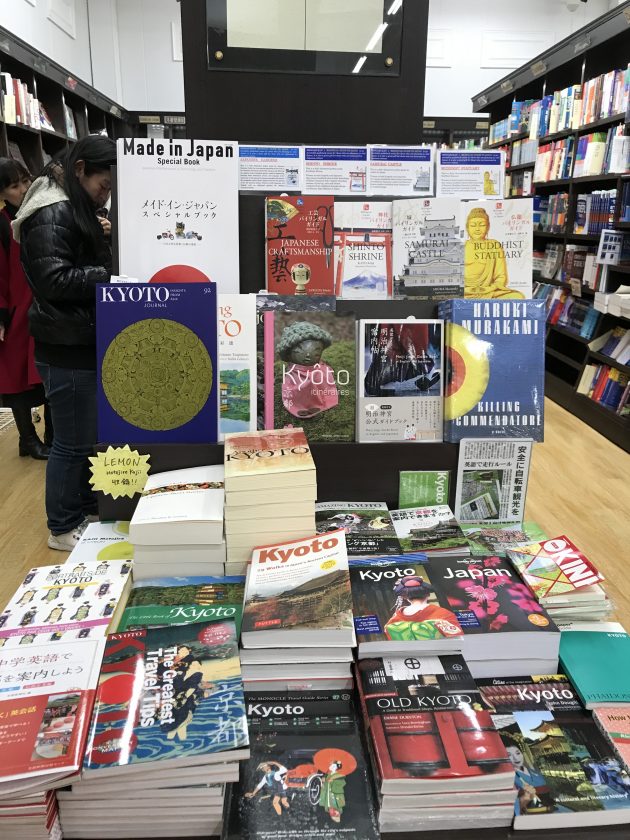 This branch of the famous bookstore chain takes up two floors of this upmarket department store on Kawaramachi Street and also has its own café. Floor B2 is where the English books are, and if you head right to the end you shall find Kyoto Journal tucked away with other lovely books on Japan (not with the magazines, which are on B1).
www.bal-bldg.com/kyoto/maruzen.html
Nearest station: Kawaramachi on the Hankyu Line, or Gion Shijo on the Keihan Line (just walk across the bridge). Also not that far from Shiyakusho-mae on the Tozai Line, Sanjo on the Keihan Line.